Creating a Tenant
Not sure about what a Loome Integrate Online Tenant is or how licensing for Tenants works? Learn more here.
First Time Users
Open https://datagovernor.perspectiveilm.com in your browser. You will be prompted to sign in with a Microsoft work account.
If you are a first time Loome Integrate Online user and you have not been invited to a tenant you will be automatically be redirected to the tenant registration screen.
If you are hoping to use someone else's tenant, they will need to invite you to their tenant. This means you will not have to worry about paying for a subscription.
Existing Users
If you have already created/joined a tenant, you can easily create a new tenant by clicking the dropdown in the top-right hand corner of the application and selecting the "Tenant" item.
This will always display the Register New Tenant menu and guide you through the process as is the case with the initial signup.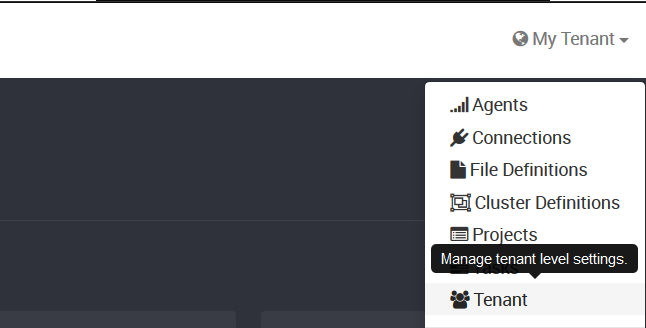 Registering the Tenant
As part of the registration process, you must create a Loome Licenses account and sign up for a Loome Integrate Online subscription. This does not require any payment upfront, each subscription including a 60 day free trial period.
All licensing is handled through the self-service Loome Licenses portal and Loome Integrate Online will automatically link a tenant to an available license when available so there is no need to download or copy a license key. Learn more about how Loome Integrate Online pricing works on the Tenant Licensing page.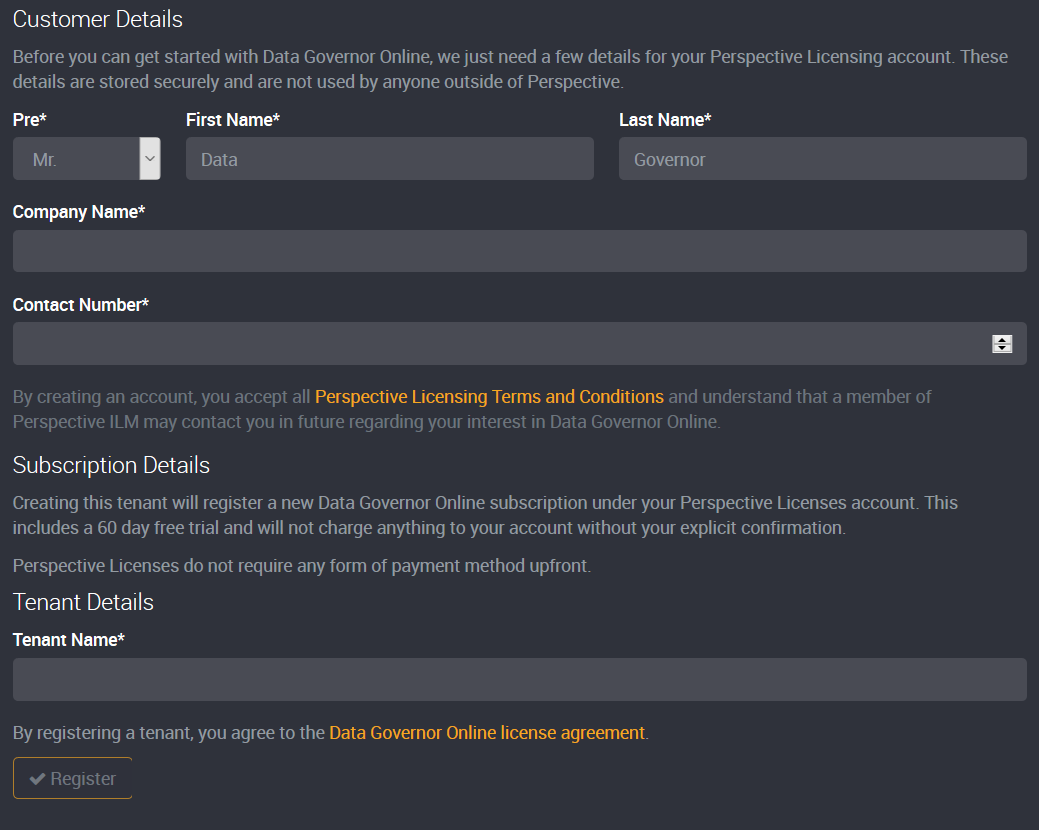 The only other detail required besides licensing information is a name for the tenant.
Tenant names cannot currently be changed in Loome Integrate Online and so any requests for a name change will need to be manually handled through a feedback submission.
The tenant creation process can take a few minutes so don't worry, once the tenant has been created you will be logged into it.