Bing Search
Description
Used for Importing Data from the Bing Search Cognitive Services.
Refer to Connection Notes for how to import data from Bing Search using Query as a Source.
Task Type Support
This connection type supports the following task types:
Data Migration Support
This connection can be used in a Data Migration.
| | | | |
| --- | --- | --- | --- |
| ✔ | ❌ | ❌ | ❌ |
Connection Notes
Bing Search requires a Microsoft Cognitive Services application which can be created in the Azure Portal.

The Api Key is used in the Connection String

You must use Query as a source and provide a search using the SearchTerm column eg: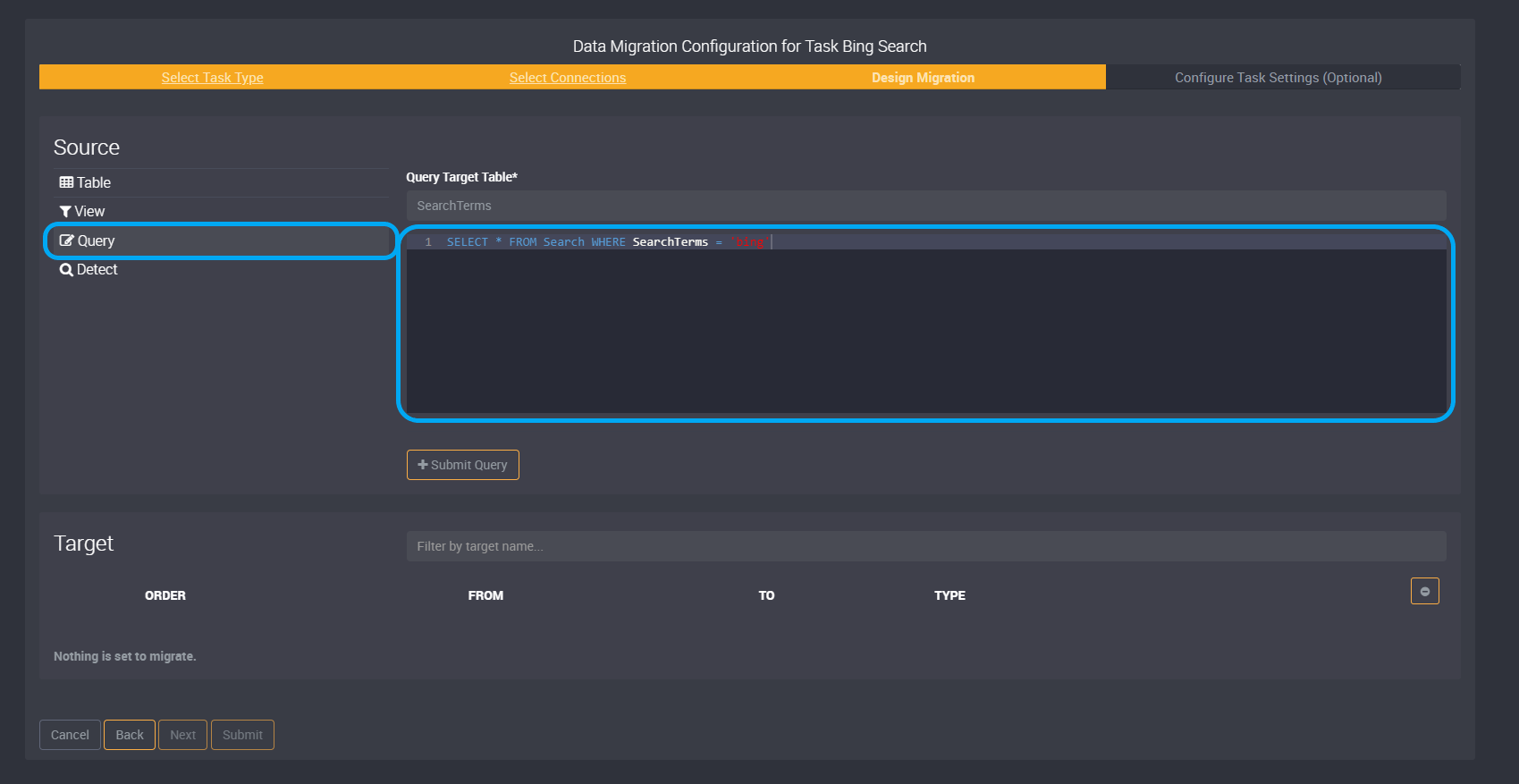 When using the Target filter feature with Bing Search, you must first apply the target filter 'SearchTerms'. You can then add other filters to refine your data. Learn more about Target Filters here.