Managing a Project
Deleting, Editing and Viewing Projects
Once you have created your first project, you will see four icons next to each Project in the list. These allow you to:
Delete a Project - only possible if the Jobs and Tasks within the Project also deleted first.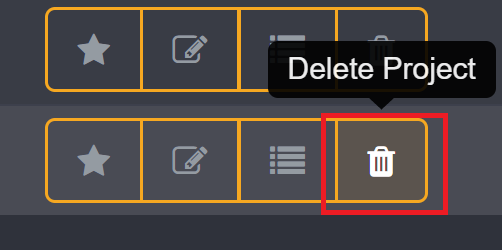 Edit a Project - which allows you to change the Project name.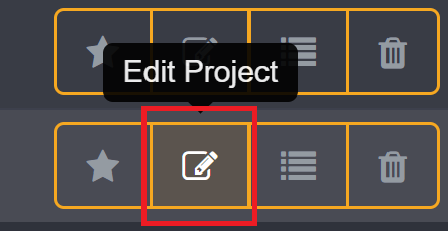 View the Jobs within the Project.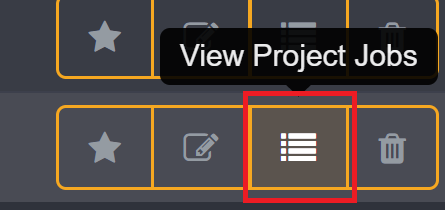 Set as Default Project - a function which will be coming in future releases.