How to run Jobs Programmatically
Users can send job execution requests to the API to run a job.
Creating a Client ID
To give access to run jobs programmatically without the direct use of Loome Integrate Online please follow the steps below.
Firstly, go to Manage Tenant by clicking on Tenant in the drop down menu at the top right.
Then select Remote API Access.

Click on Add Client and select a role that denotes the permissions this client will have.

Through this Client ID that has been generated, you can access Loome Integrate Online programmatically. You can create as many clients as you would like.
If a Client Id is deleted, as it is a Unique Client ID, you cannot add that same Client ID again.
This gif below demonstrates the process.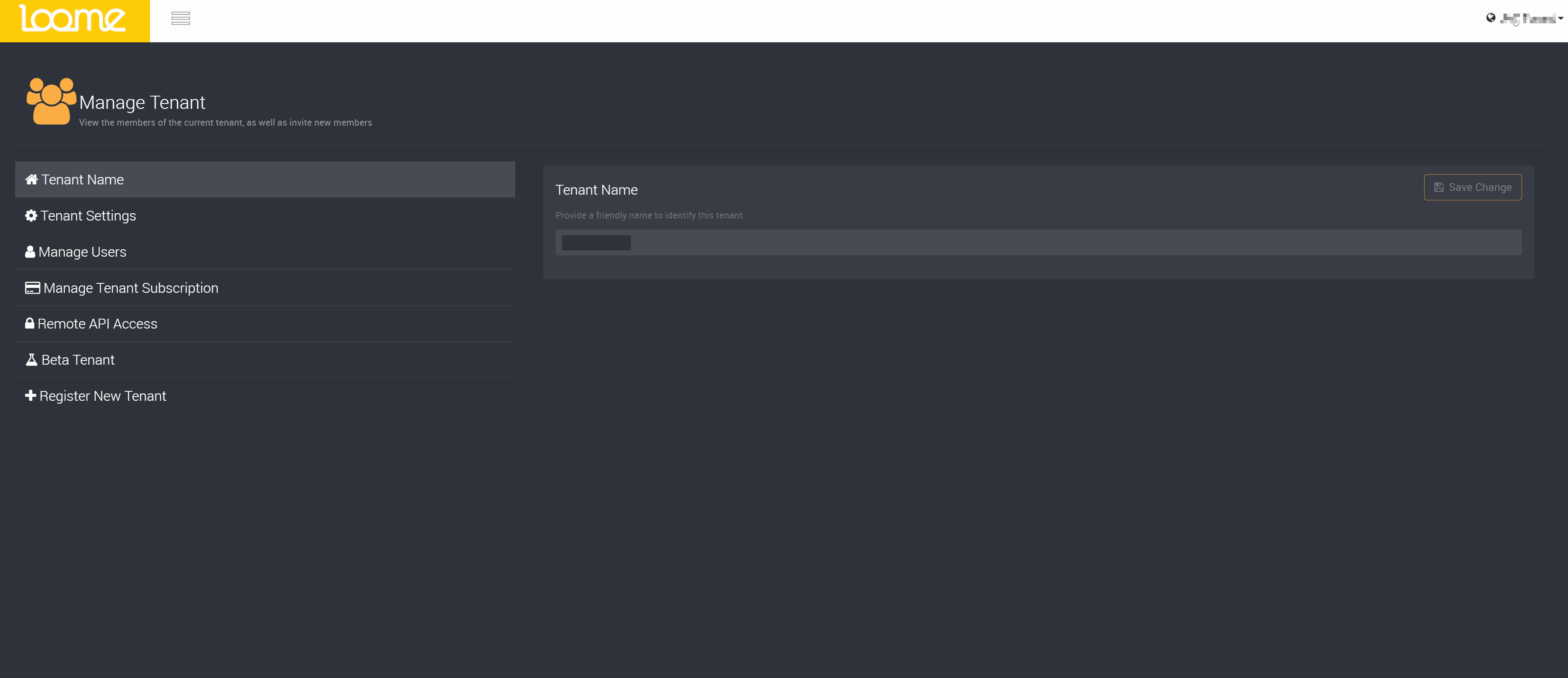 Running a Job Programmatically
Setting up the Script
Setup via Powershell File
Run this Powershell Script by pasting into a new .PS1 file.
Setup via Powershell Command-line window
Copy and paste this code into the Powershell Command-line window (with ctrl-v).
Running the Job
This is where you provide the earlier generated Client ID.
Next, select a project from the list provided by typing the Project ID number.
Then you go on to select a Job by typing in the number, which is the Job ID, beside the Job you would like to run.
It will then let you know if it was successful in queueing the Job for execution and notify you of its current status.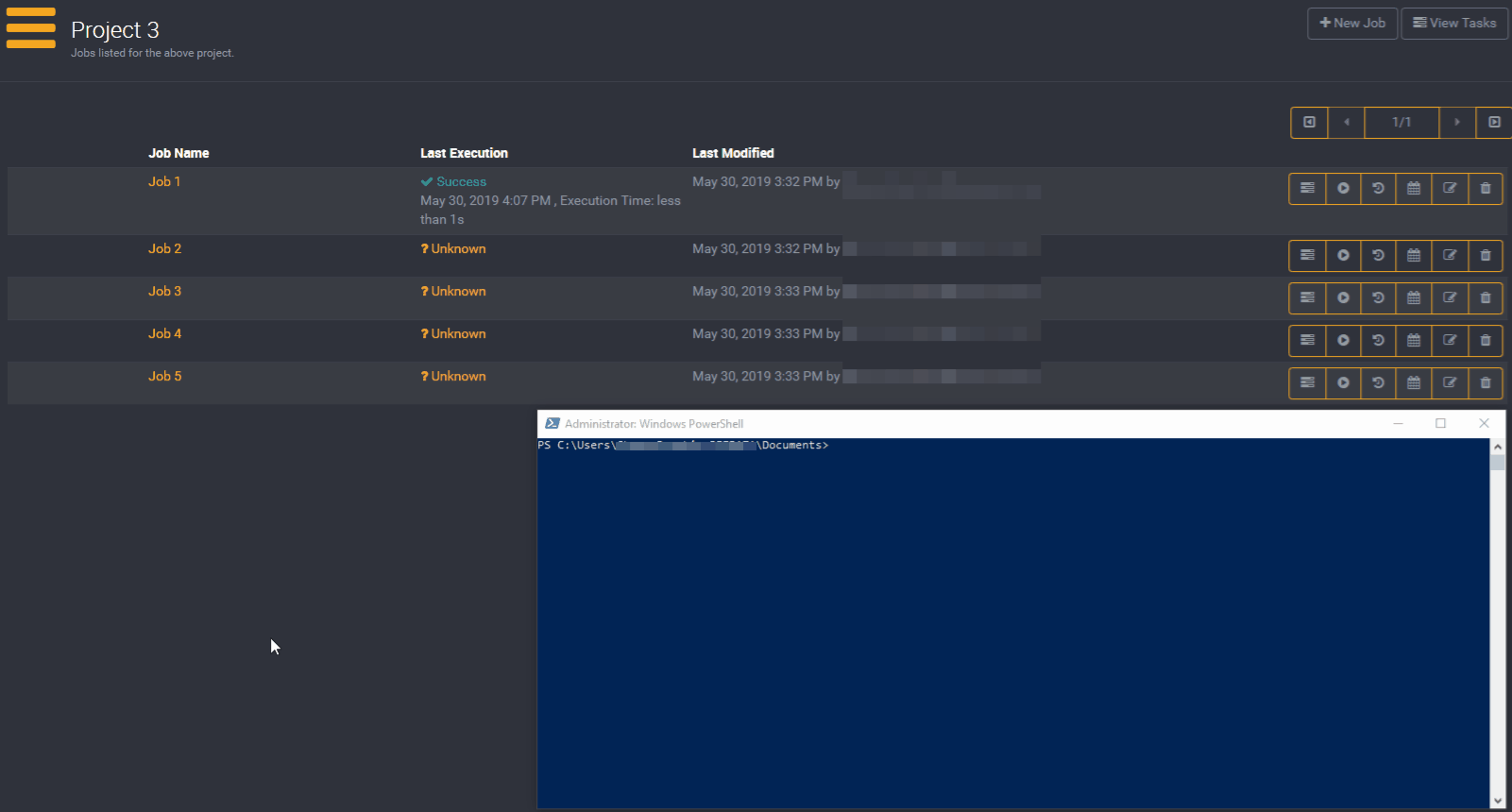 If you get a Forbidden 403 error, it means your Client ID does not have the required minimum privilege to run the job. Other errors can inform you that the job has failed.
If you receive errors that contain Bad Request and/or Unauthorised 401, this most likely means your Client ID has been removed from the corresponding tenant.