Tasks Menu Items
The Tasks drop down menu manages the configuration settings for tasks, connections, data sets, and file definitions.
Click on the Tasks drop down located at the on the top right hand side of the main screen.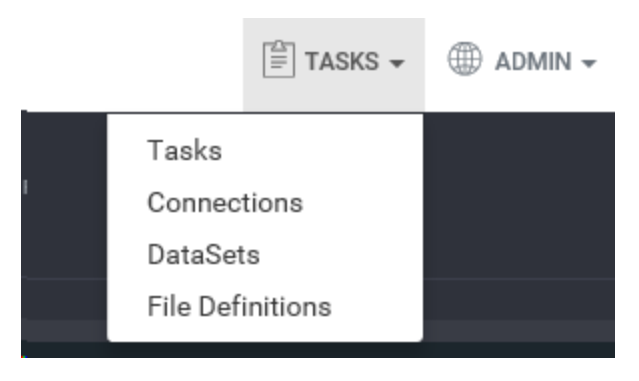 Tip: When "All Projects" is selected, only Tasks and File Definitions are selectable.