Managing Tasks
You can manage your tasks at different levels of Loome.
You can manage them on the Task page for all tasks in your tenant accessed from the top-right dropdown.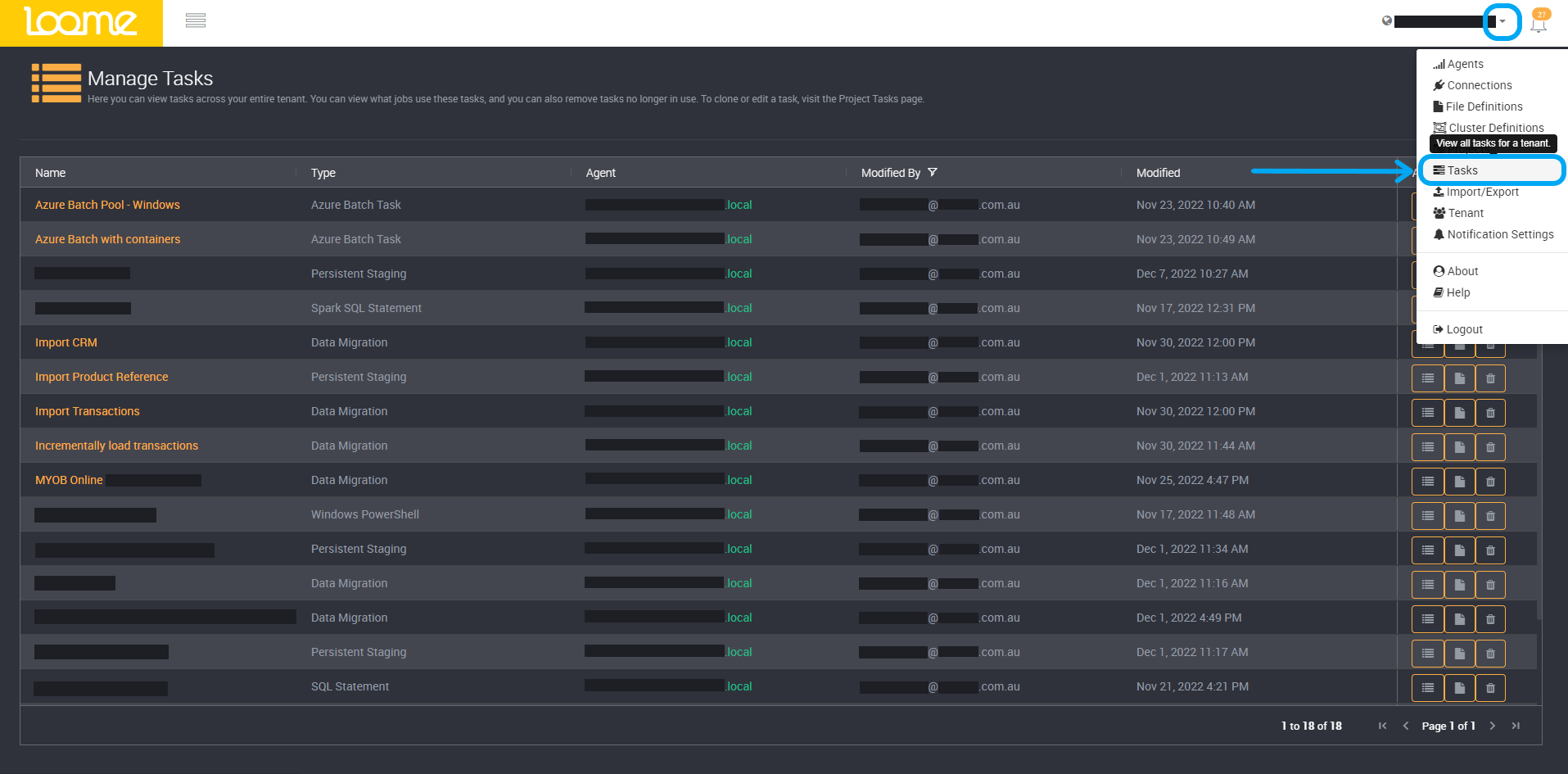 Or, while viewing a project you can click on View Tasks to view the tasks of that specific project.

On the job's tasks page, you can also view the sequenced tasks per job, as well as all tasks that are available in this project and that can directly be added to this job.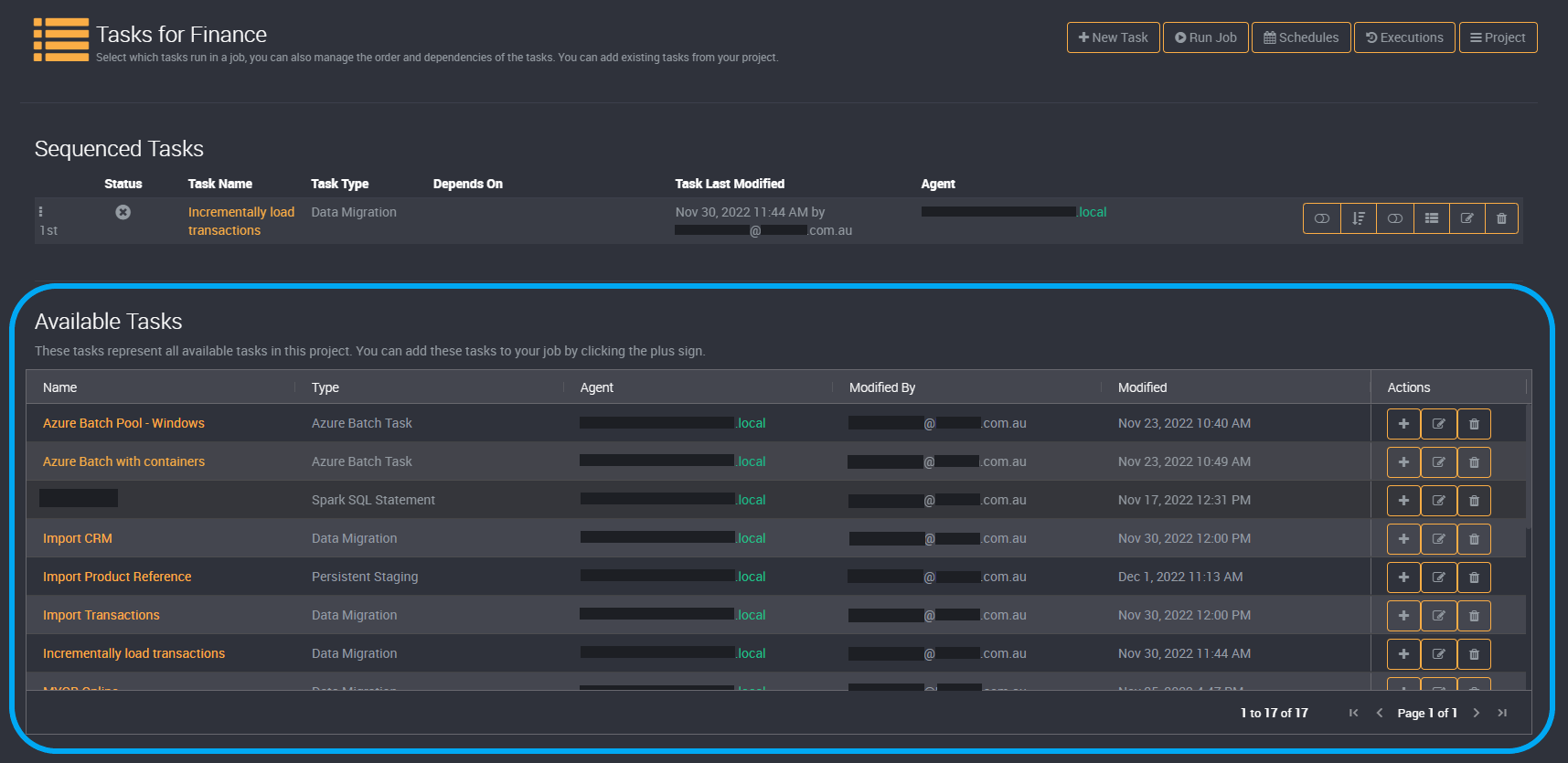 You can filter on tasks and columns on each list of tasks.
Sort and Filter
You can filter a list of tasks by clicking on the Filter button that appears when you hover over a column title.

Use the text filter for task names, highlighted in the image below, to filter and search the list of tasks.

You can also filter your tasks by task type.

Sort Jobs
Sort the list of tasks using the arrow button that appears when you click on each column title, highlighted in the image below.
Click on the column title again to switch between ascending and descending order.

Filter on Columns
You can also filter on columns in the second filter tab, and choose to hide or show columns, pin columns to the left or right, autosize or reset your applied filters in the third filter tab.

Reset Filters
Reset your filters by clicking on the filter button beside a column.
Select the right-hand filter tab, and then 'Reset All Filters'.

Hide or Display Columns
You can hide or display columns on the job page, for example the 'Created by' and 'Created Date' columns will be hidden by default.
You can use the second filter tab on any column filter to select which columns will be displayed or not.
Just select the checkboxes of the columns you would like to view.