Deployment Log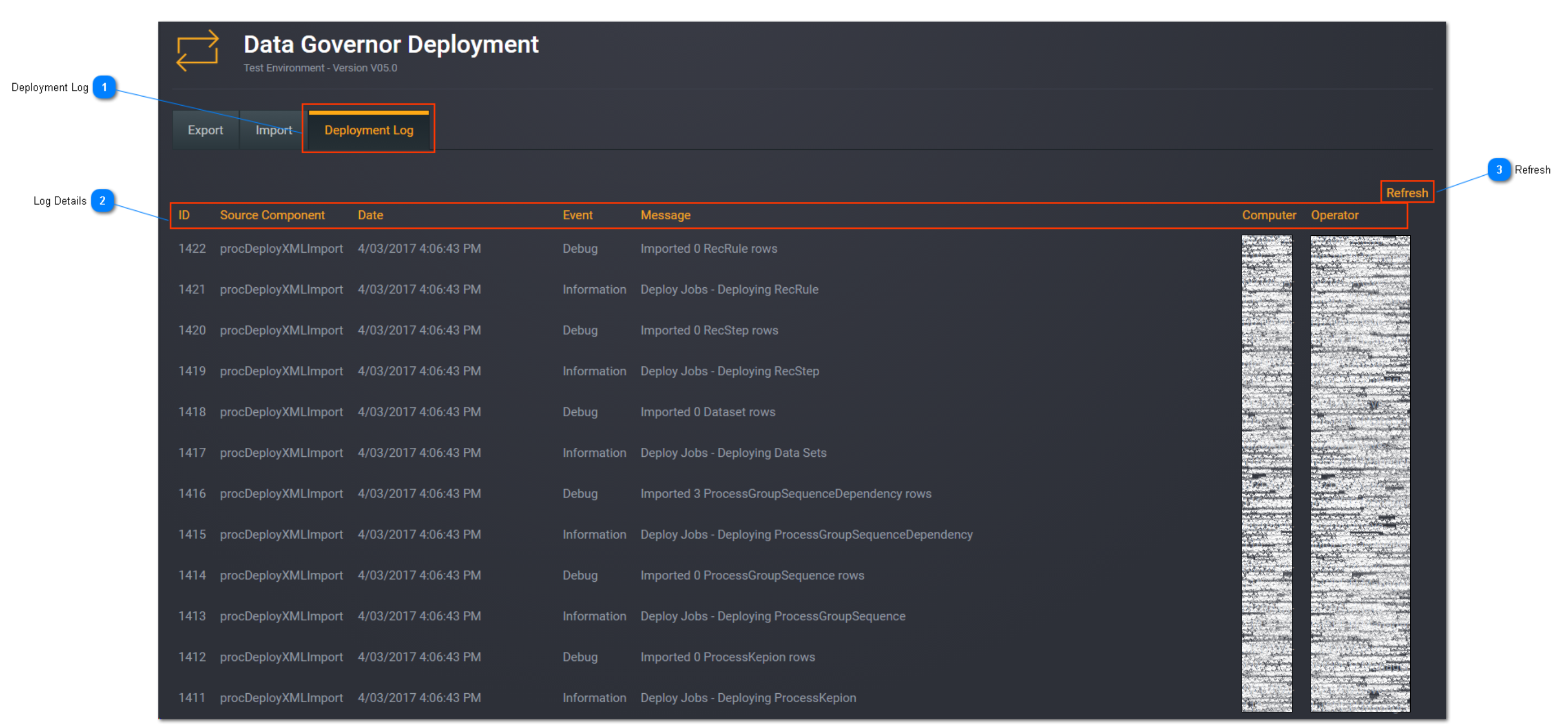 ####Deployment Log
Select the Deployment Log tab to view the import execution history.
Log Details
The Deployment Log will display the following details:
ID - Loome Integrate import ID
Source Component - Loome Integrate source component
Date - Import date
Event - Loome Integrate event log
Message - Import process messages
Computer - Target import computer
Operator - Operator performing import
Tip: Any import errors will display here.
Refresh
Click Refresh to refresh the deployment log details.