Licensing the Application
Follow the steps below to license the web application, and to provide initial administrative access.
Browse to the application URL.
Enter the license key for your product.

From the cog in the top right corner, click on 'Application Roles'.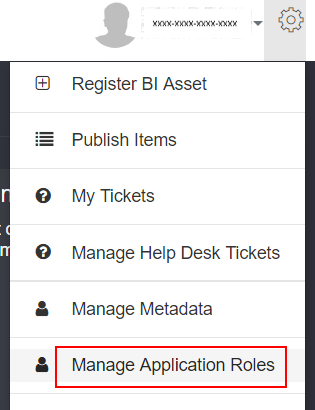 Enter the display name of one or more users or groups from Active Directory.
These users will be able to administer the application.