Feedback
What is Feedback?
Loome Publish allows Administrators to provide feedback on the product to us from within the portal itself. There is no need to email us! You can report a bug, send us a compliment or suggestion, or raise an issue. It's really easy, just fill out the feedback form!
How do I submit a feedback form?
Click the Settings cog icon at the top right hand corner.
Select Feedback. A feedback form will appear.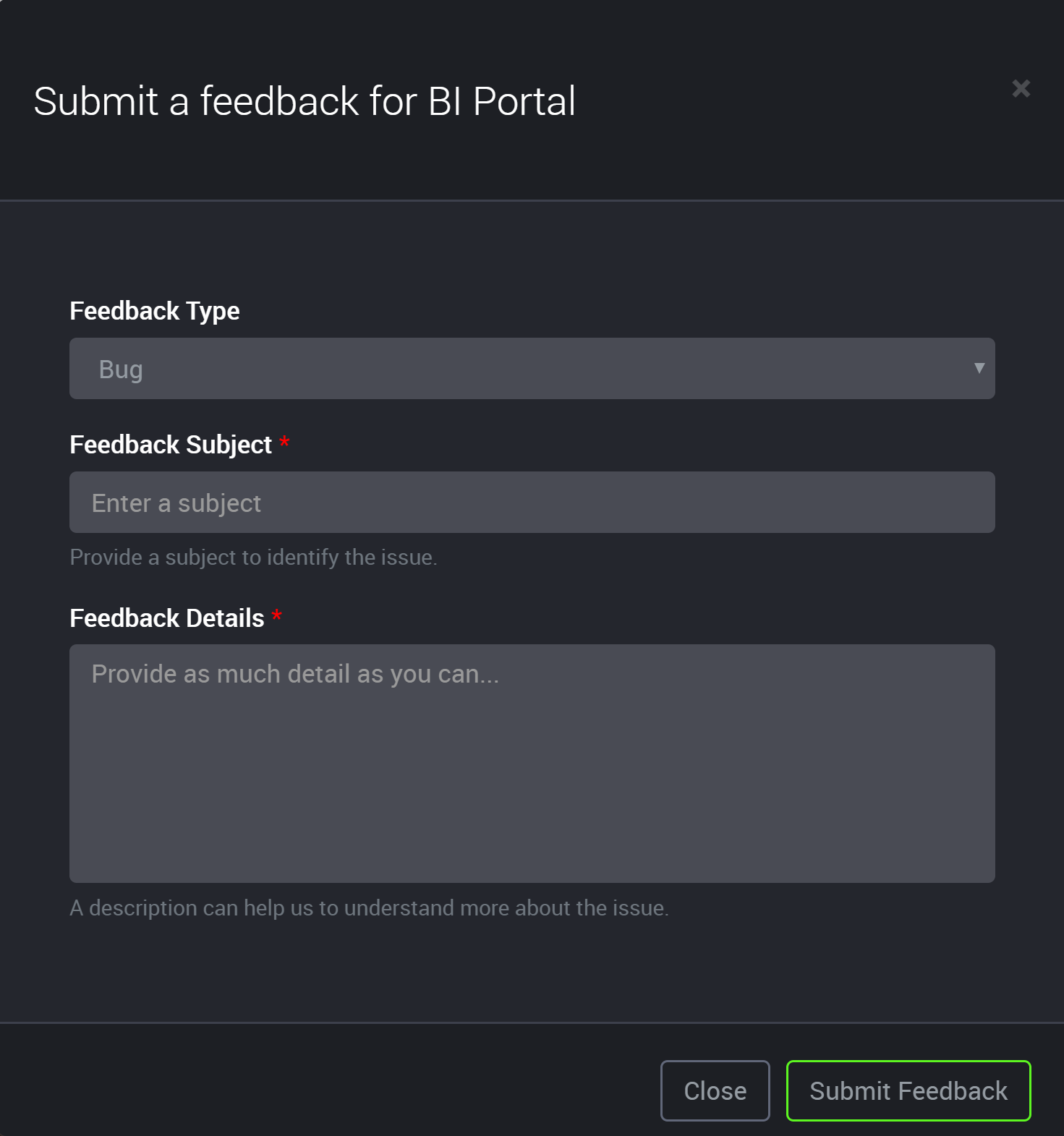 Select a Feedback Type.
The options available are:
Bug
Compliment
Issue
Suggestion
Enter in the Feedback Subject (required).
Enter in the Feedback Detail (required).
Click the Submit Feedback button.

Click Close at any time to cancel out.