View and Edit your Results
Find the following sections below:
View and Filter your Results
You can view your results once you have executed a rule. You can access them by clicking on the results icon at the top right of the Execution Steps slide-out.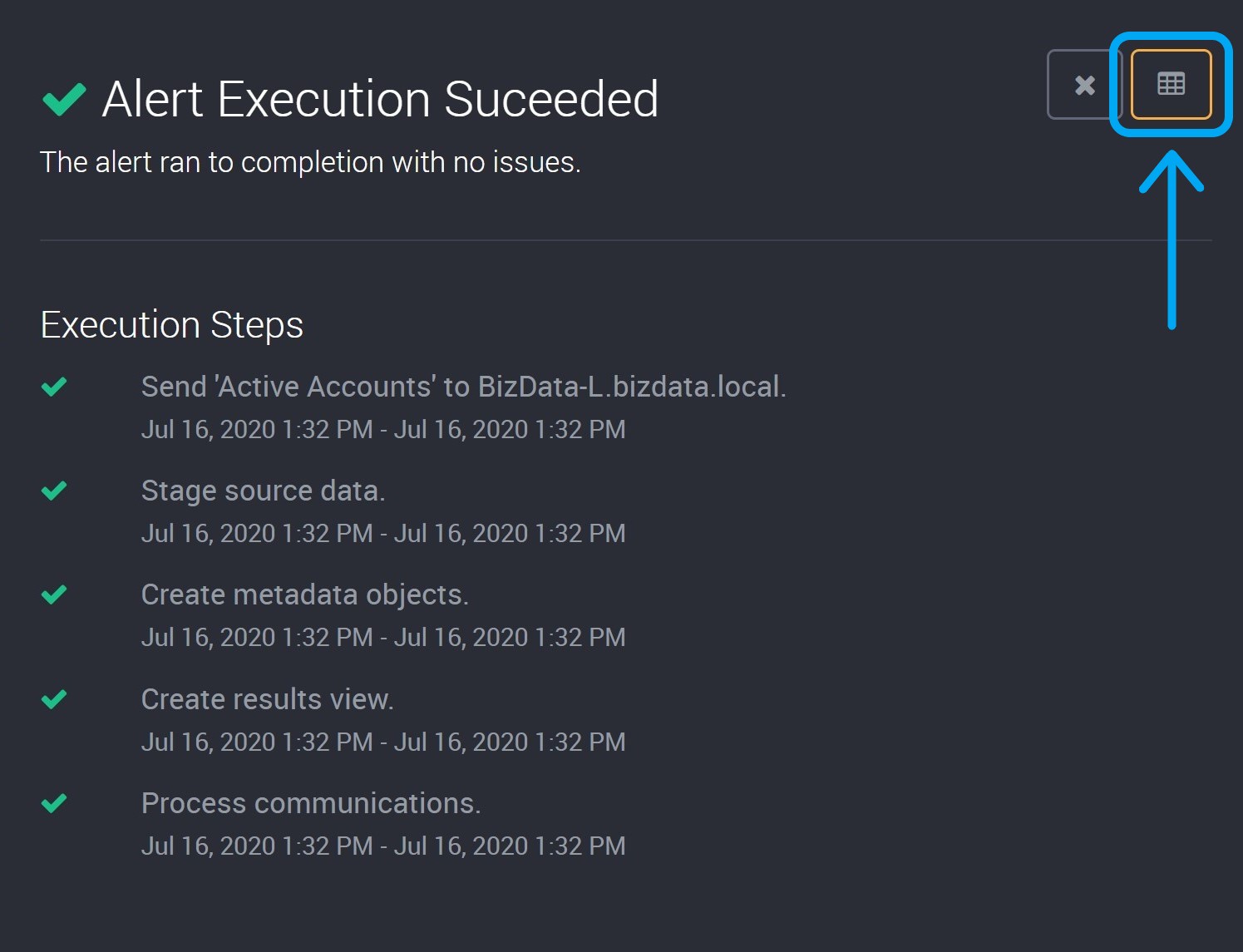 You can also access your results from the card or row of a rule on its project page in the bottom right corner if you have already executed this rule.

In the following image you can see that there are five unresolved results for an 'Active Accounts' alert.

What are Resolved and Unresolved Results?
When a record is unresolved, it has been included in the result set created by the rule's query.
A resolved result means that at some point the record was available in the results for the provided query (as an unresolved result), however changes to the data have meant it is no longer included within the queries filters and so, is considered to be dealt with.
Filter by Resolved or Unresolved Results
If you click on the slide-out on the right, you can filter your results by whether they are resolved or unresolved.

Filter by Ignored Results
You can also view any results that have been ignored by clicking on Show Ignored Results. This will also display the reason why a result was ignored.

Filter by Assigned Users
You can also filter your results using the list of users under 'Assigned To'.
Click on the checkbox beside the name of a user and you will be able to view each result assigned to that user.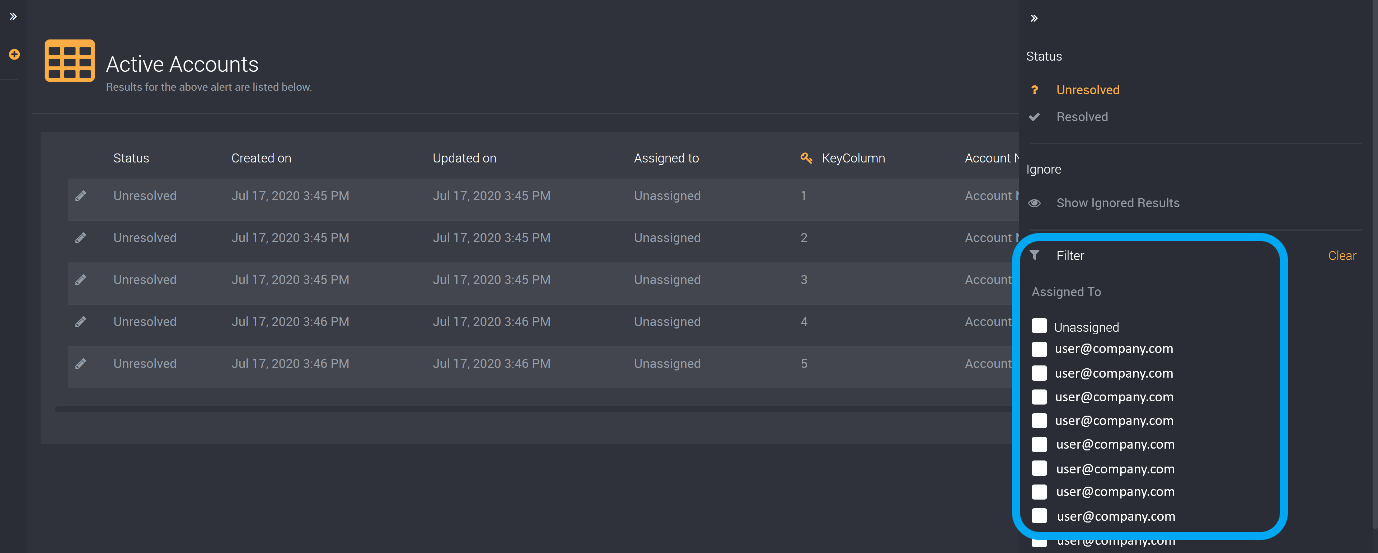 Edit your Results
You can edit your results in a few ways. You can ignore a result, assign a user to a result, and add values to your custom fields.
You can edit a result by clicking on the Edit button on the right of a row.
This will expand a slide-out where you can edit each custom field, assigned user and whether a result is ignored.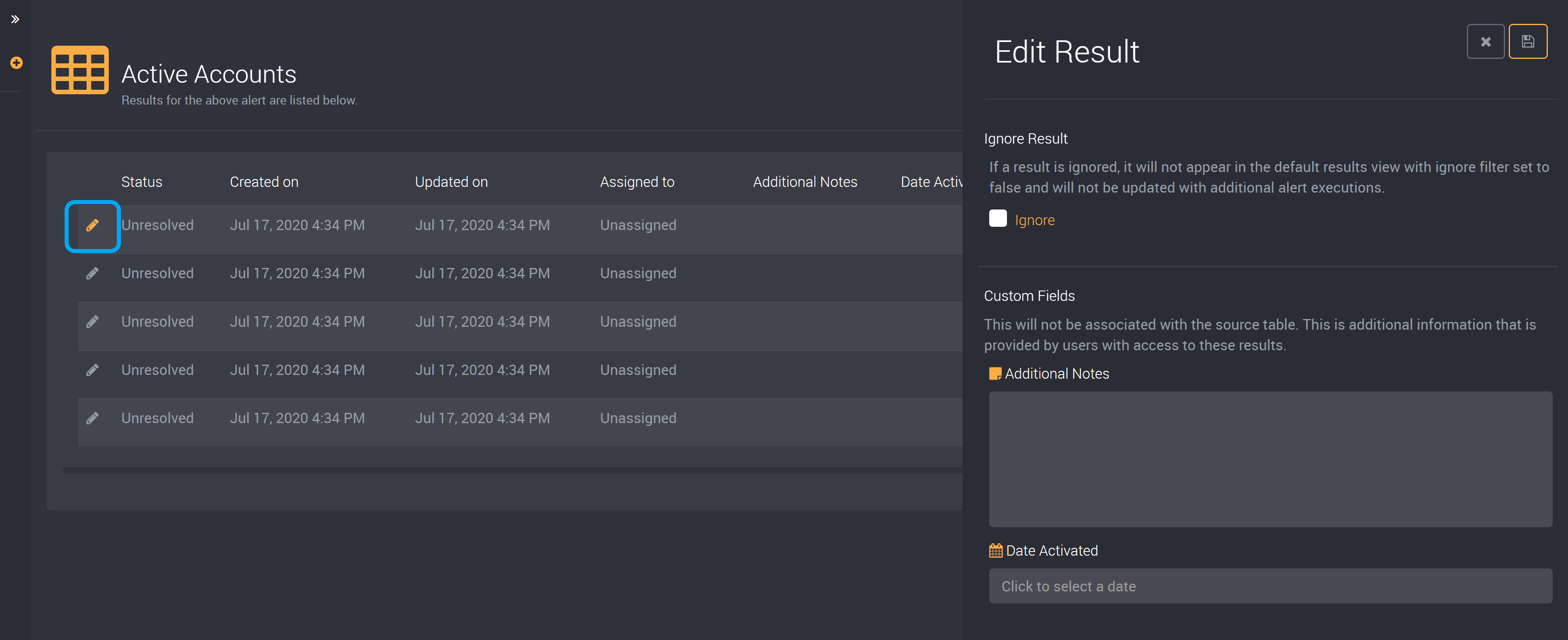 Assign a Result to a User
You can assign a result to a user by clicking on the Edit button on the left of the result and providing their email address in the Assignee field in the expanded slide-out.
Click on save at the top right, and this assignee will be displayed by its result.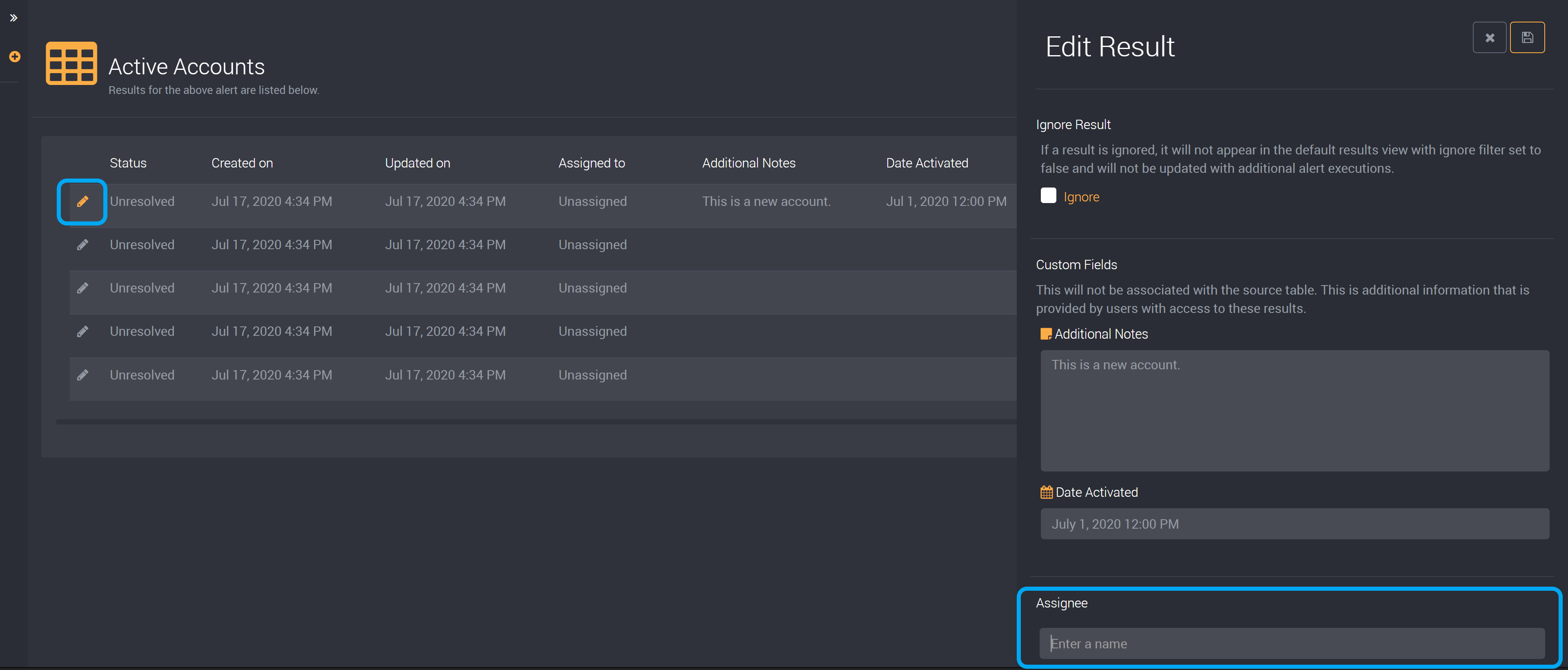 Ignore a Result
You can ignore a row of results by clicking on the Edit button of that row.
Then click on the checkbox Ignore and this row will be ignored. It will not appear in the default view of results.
This row will be excluded for any future executions of this rule and so, will no longer be updated.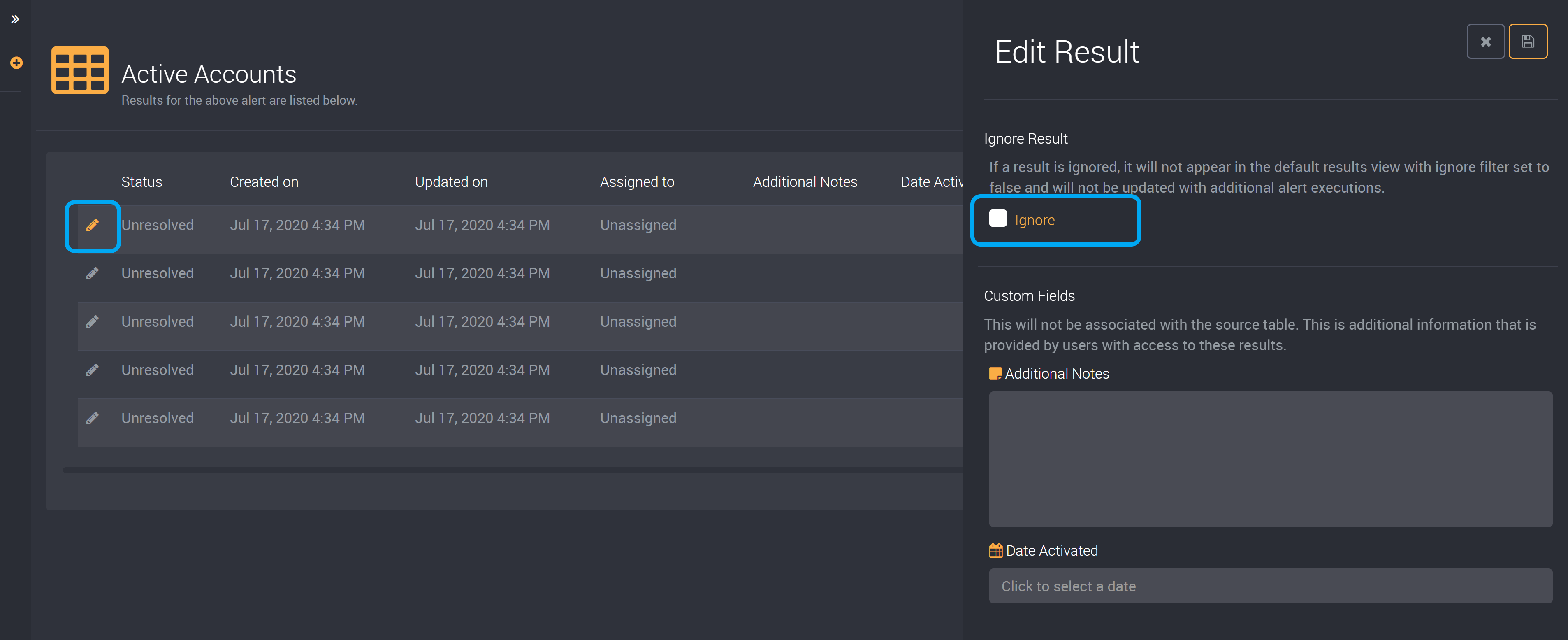 Edit your Custom Fields
To add feedback by editing a custom field, click on the Edit button and you can find your custom fields in the expanded slide-out.
If you added a custom field when creating or editing a rule you will find them here.
I have added an 'Additional Notes' field and a 'Date Activated' field for an 'Active Accounts' alert.
Once I added a date and note to these fields, as shown in the images below, I clicked save and they were visible in the results.


For any custom fields, a dedicated schema has been created in your selected output connection with these custom fields as metadata columns.
Edit your Rule
From this page you can edit the rule of these results by clicking on Edit in the top right corner. This will direct you to the rule editor and you can make your changes. Learn more about editing rules here.