How to Edit a Rule
You can edit a rule by clicking on its title or the edit button on the rule card or list row.

All fields available when creating a rule can be edited here.
You can edit a particular section of a rule by selecting its tab on the left. All sections can be edited using the same method used to first create the section. Please follow the links below to learn more about each specific section.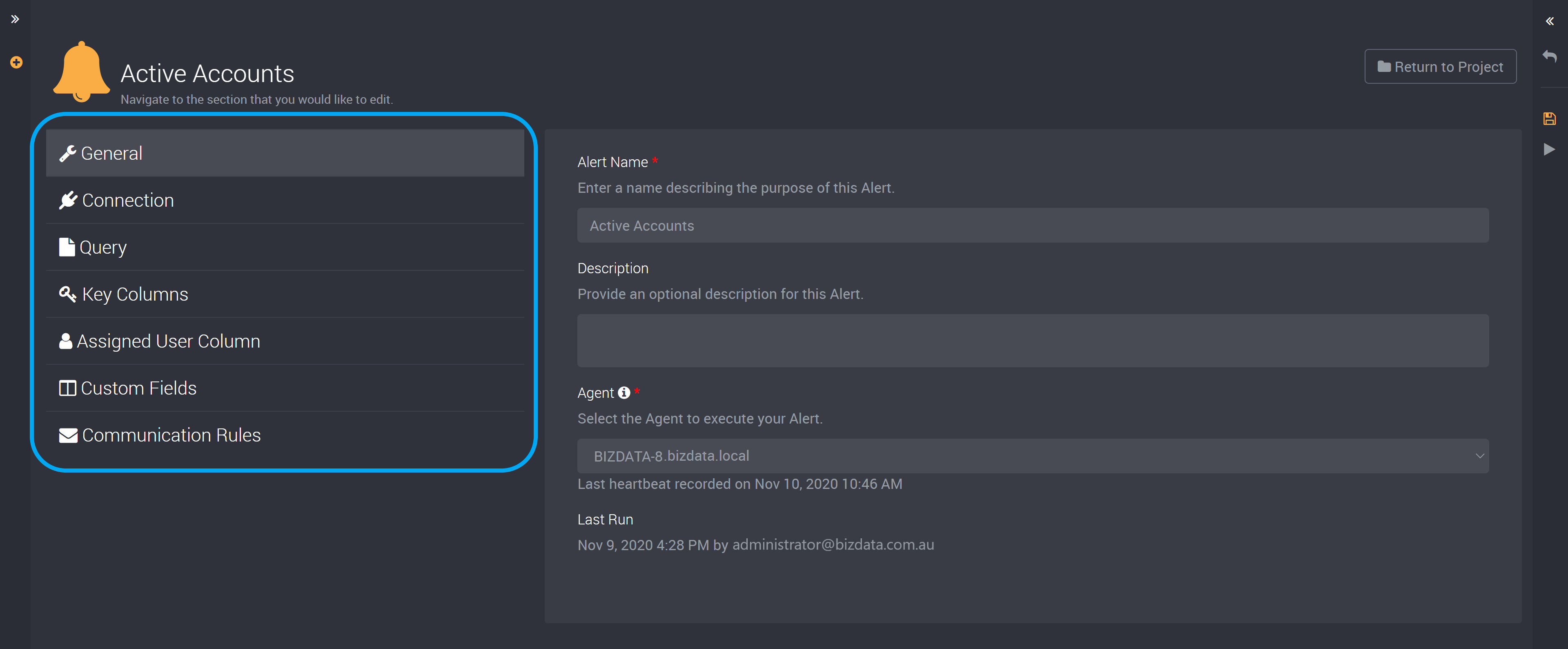 Choose to edit:
General - that includes its name, description and agent
Connections - this includes its source and output connection
Queries - the query that selects records from your data source
Key Columns - a unique identifier such as primary keys or a combination of columns to form a composite key
Custom Fields - this will capture different types of feedback for your results
Communication Rules - this includes the conditions for communications and content that will be sent to users
If you have made any changes to the query or added a new custom field, please note that the results will be recreated in this next execution and any metadata in custom fields will be dropped.
Once you have modified your rule, please click on Save in the slide-out on the right.
Or you can choose to save and run this rule by clicking on Save & Execute.

You can cancel your changes and return to your project at any time by clicking on Return to Projects in this side bar or on the page in the top right corner.